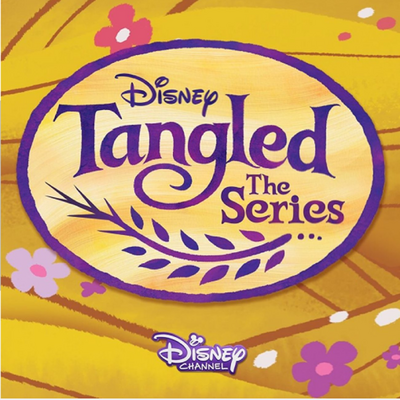 Tangled: The Series
is an animated television series based on the 2010 film
Tangled
. It serves as the bridge between the film and its short,
Tangled Ever After
. The series debuted with an
extended pilot
in March 10, 2017 with the main series premiering on March 24.
Mandy Moore and Zachery Levi will reprise their respective roles as Rapunzel and Flynn Rider (Eugene Fitzherbert) with composer Alan Menken and lyricist Glenn Slater also returning. Two more specials premiered in November 2017 and January 2018, respectively. The series is set to air 78 episodes over the course of three seasons.
Set between the events of the feature film and the start of the short film, Tangled Ever After, the series unfolds as Rapunzel acquaints herself with her parents, her kingdom and the people of Corona. Her irrepressible nature and natural curiosity about the world drives her to the realization that there is so much more she needs to learn before she can truly accept her royal destiny. She boldly puts her crown and impending marriage on hold to seek out epic adventures, much to the dismay of the King who, after missing out on Rapunzel's youth, must accept that his daughter is now an independent young woman. Accompanying Rapunzel on her journey will be Eugene; the plucky chameleon sidekick, Pascal; the no-nonsense horse, Maximus; the Snuggly Duckling Pub Thugs; and newcomer Cassandra, a tough-as-nails handmaiden who becomes Rapunzel's confidant
Characters
Edit
Recurring
Edit
Pascal and Maximus (Dee Bradley Baker) are a chameleon who is the pet and best friend of Rapunzel whose backstory is revealed in "Pascal's Story" and a white stallion with the nose of a bloodhound who is originally owned by the Captain of the Guards and later by Eugene.
Corona Royal Guards are servants of King Frederic

Captain (M.C. Gainey) is the unnamed leader of the Royal Guards and Cassandra's adoptive father.
Pete (Sean Hayes) is a member of the Royal Guards
Stan (Diedrich Bader) is a member of the Royal Guards

Pub Thugs are a bunch of thugs that hang out at a pub and were befriended by Rapunzel and Eugene.

Hook Foot (Jeff Ross) is the hook-footed brother of Hook Hand. Hook Foot took the place of his brother who is on a world tour as a concert pianist.
Big Nose (Jeffrey Tambor) is a big-nosed thug that is a romantic of the thugs.
Shorty (Paul F. Tompkins) is a short, old, and crazy thug.
Vladimir (Charles Halford) is a thug in a bull-horned helmet that is the strongest of the thugs. He was previously voiced by Richard Kiel in the movie.
Attila Buckethead (Steven Blum) is a thug in a full metal helmet whose passion is baking. He becomes Monty's assistant in "One Angry Princess". He was previously voiced by Byron Howard in the movie.

Uncle Monty (Richard Kind) is an elderly shopkeeper in Corona who has personal issues with Rapunzel.
Nigel (Peter MacNicol) is King Frederic's adviser.
Xavier (Adewale Akinnuoye-Agbaje) is a blacksmith who appears to be well-versed in Corona's history.
Lance Strongbow (James Monroe Iglehart) is Eugene's old childhood friend and former partner-in-crime from his younger thieving days. His real name is revealed to be Arnwaldo Schnitz. He first appears in "The Return of Strongbow".
Quirin (Jonathan Banks) is Varian's disapproving father, currently encased in golden crystals as an offshoot of the mysterious stone spikes ravaging Corona.
Angry (Vivian Vencer) is an angry young thief.
Red (Ruby Jay) is a quiet young red haired thief.
Ruth (Danielle Brooks) is a bitter ghost who first appears in "The Wrath of Ruthless Ruth". She's able to pass on to the afterlife with Rapunzel and the Snuggly Duckling gang's participation in one of her lost melodies.
Old Lady Crowley (Pat Carroll) is a grumpy old lady known to never smile. Eugene calls her "Scowley Crowley".
Willow (Jane Krakowski) is Queen Arianna's estranged younger sister who arrives unexpectedly on Arianna's birthday. As a birthday present, she gives Arianna a small creature with a green rattle that she must have at all times.
Feldspar (Zachery Levi) is the local cobbler of Corona. Levi does an impression of comedian Ed Wynn for the character.
Adira (Kelly Hu) is a mysterious yet fierce warrior.
Vex (Britt Robertson) is a young orphan girl that started out as a con artist and the owner of a small weapon stall called "Knives & Such", until Vardaros's legendry sheriff returned and made her his deputy.
Fidello is Cassandra's horse, that sometimes serves as Rapunzel's horse when riding alongside Maximus, who has been hinted to have a crush on her.
Owl is Cassandra's pet bird and scout.
Rudiger is Varian's pet raccoon and only companion after Quirin was trapped in a crystal-like amber and with the rest of the Old Corona villagers abandoning the black rock-covered village. Despite the path that his owner's anger was blatantly leading him down, Rudiger chose to remain at Varian's side.
Villains
Edit
Mother Gothel (Donna Murphy) is the deceased adoptive mother of Rapunzel who abducted her as an infant due to her golden hair's unique healing abilities, which she then hoarded for herself to sustain her youth and beauty. She aged into dust at the end of the original movie. She is first seen in a nightmare of Rapunzel's shortly after her 70-feet golden hair mysteriously grew back and gained new mystical abilities. Gothel claimed that she had "risen from the dead" and that it was time for Rapunzel to return to her tower where she would be "safe and secure."
The Stabbington Brothers (Ron Pearlman) are the former partners-in-crime of Eugene, whom he had betrayed in his thieving days as Flynn Rider. They had worked with Mother Gothel to get Rapunzel back in order to get revenge. They first appeared in "Cassandra v. Eugene".
Andrew (Dean Winters), who's true name is Hubert, is mysterious visitor from out of town who forms a relationship with Cassandra. In truth he is a descendent and member of a group, the Separatists of Saporia, that want to destroy Corona, he planned to steal an ancient journal for the separates by using Cassandra, who was on to him from the start.
Anthony (Gideon Emery), nicknamed the "Weasel", is a subordinate of the Baron.
Lady Caine (Laura Benanti) is the main antagonist of Tangled: Before Ever After. She returns in "Max's Enemy".
Mrs. Sugarby (Ellen Greene), true name Sugracha the Eternel, is an evil spirit that serves the wicked warlord Zhan Tiri. When she brock free from her prison and disguised herself as an elderly art teacher, she used her students to unwillingly paint five identical paintings of the same tree for a spell, that would have freed her master.
Varian (Jeremy Jordan) is a clumsy, but smart, young alchemist. He tries to help Rapunzel discover the secrets of her newly regrown hair. He later serves as the main antagonist for the second part of the first season. When Rapunzel, initially unable to help him free his father from crystal encasement due to the winter storm threatening Corona, he seeks revenge on her and Corona.
The Baron (Lance Henriksen) is an enemy of Eugene's and the antagonist of "Beyond the Corona Walls". He has a pet venomous Kai spider.
Stalyan (Yvonne Strahovski) is the Baron's daughter and Eugene's former girlfriend.
Episodes
Edit
Television Film (2017)
Edit
Title
Directed by
Written by
Original U.S. air date
U.S. Viewers
(in millions)
"Tangled: Before Ever After"
Tom Caulfield and Stephen Sandoval
Jase Ricci
March 10, 2017
2.87

Rapunzel grapples with the responsibilities of being a princess and the overprotective ways of her father. While she wholeheartedly loves Eugene, Rapunzel does not share his immediate desire to get married and settle down within the castle walls. Determined to live life on her own terms, she and her tough-as-nails Lady-in-Waiting Cassandra embark on a secret adventure where they encounter mystical rocks that magically cause Rapunzel's long blonde hair to grow back. Impossible to break and difficult to hide, Rapunzel must learn to embrace her hair and all that it represents.
Shorts (2017)
Edit
Title
Directed by
Written by
Original U.S. air date
U.S. Viewers
(in millions)
"Checkmate"
May 5, 2017

While Maximus is on guard duty, Pascal goes to great lengths to convince him to play a game of chess.

"Prison Bake"
May 12, 2017
Attila, the Pub Thug baker, explains the story of how he conceived his signature baked good.
"Make Me Smile"
May 19, 2017
Old Lady Crowley is the grumpiest person in Corona, but that doesn't stop Rapunzel from trying to make her smile.
"Hare Peace"
May 26, 2017
Rapunzel is tasked to watch the Cobbler's pet bunny, which proves to be no easy task.
Season One (2017-2018)
Edit
No. in
series
No. in
season
Title
Directed by
Written by
Original U.S. air date
U.S. Viewers
(in millions)
1
1
"What the Hair?!"
Dave Caulfield
Written by: Dave Schiff

Storyboard by: David D. Au & Kaitlyn Ritter

March 24, 2017
1.30

Rapunzel and Cassandra seek out an alchemist in their first attempt of solving the mystery as to how Rapunzel's golden hair grew back. Eugene follows them but things don't go quite as planned due to something under the ground.

2
2
"Rapunzel's Enemy"
Stephen Sandoval
Story by: Dave Schiff & Noelle Stevensn

Teleplay by: Katie Mattila

Storyboard by: Ken Boyer & Mark John Howard

March 31, 2017
1.05

When Rapunzel gets booed at a ceremony, she attempts to win the favor of this jeerer, especially when the jeerer, Uncle Monty, is liked by everyone else.

Note: This episode was shown as a sneak peek.

3
3
"Fitzherbert P.I."
Joe Oh
Story by: Ricky Roxburgh & Suzanne Weber

Teleplay by: Jase Ricci

Storyboard by: Heidi Jo Gilbert & Wendy Sullivan

April 7, 2017
1.02
After successfully catching a criminal, Eugene trains to be a royal guard. Unfortunately, the Captain of the Guards, who happens to be Cassandra's father, shares Cassandra's loathing of him. Meanwhile, Rapunzel prepares for her royal portrait to be painted by revered painter The Giovanni.
4
4
"Challenge of the Brave"
Tom Caulfield
Written by: Ricky Roxburgh

Storyboard by: Bo Coburn & Dana Terrace

April 14, 2017
0.96
When Rapunzel catches Cassandra practicing for the Challenge of the Brave, she decides to compete as well.
5
5
"Cassandra v. Eugene"
Joe Oh
Written by: Katie Mattila

Storyboard by: Ken Boyer & Mark John Howard

April 21, 2017
0.97
Cassandra and Eugene have been arguing a lot. In order to coerce them to get along, Rapunzel tricks them into entering a dungeon cell and locks them up so that they can settle their differences. Of course Rapunzel's plan doesn't go well when The Stabbington Brothers plan to take advantage of this by getting even with Eugene and Cassandra.
6
6
"The Return of Strongbow"
Tom Caulfield
Written by: Dave Schiff

Storyboard by: Wendy Sullivan & Shane Zalvin

April 28, 2017
1.01
An old childhood friend and fellow partner-in-crime of Eugene's, Lance Strongbow, comes to Corona to ask him for help. Cassandra, naturally, does not trust Strongbow. Eugene reluctantly decides to aid his childhood partner-in-crime, but learns that they have broken into the basement of The Baron himself. Finding a ring with Corona's crest, Eugene suddenly recalls that the ring he had stolen eight years ago belonged to Queen Arianna. He severs all friendship ties with Lance and admits his former actions to his future mother-in-law. Outside, he gives Rapunzel a jeweled flower and apologizes for having lied to her. King Fredric sees the ring on Arianna's finger, to which she replies that Eugene had "found it that morning".
7
7
"In Like Flynn"
Stephen Sandoval
Written by: Han-Yee Ling

Storyboard by: Hillary Bradfield & Bosook Coburn

July 23, 2017
0.94
Eugene helps the king pull a prank on a rival kingdom. They end up in jail because the king insisted on doing things his way, but escape when he goes along with a plan created by Eugene. Cassandra teaches Rapunzel what a prank is, and she attempts to pull a good one.
8
8
"Great Expotations"
Joe Oh
Written by: Ricky Roxburgh

Storyboard by: David D. Au, Kaitlyn Ritter & James W. Suhr

July 30, 2017
0.99
A science exposition is held in Corona, and Cassandra has a chance to be on guard duty, but she must finish her Lady-in-waiting obligations first. Varian makes a deal with Cassandra that he will help finish her chores if she agrees to assist him in his demonstration. However, Cassandra accepts the assignment to guard the famous scientist who is judging the contest and thus unavailable to help. When things go wrong, though, she chooses her friend over duty. Meanwhile, Rapunzel tries to make an entry for the science fair. Varian shows Cassandra and Rapunzel the strange Black Rocks outside his village, much like the ones that made Rapunzel's hair grow back. Varian decides to help Rapunzel and Cassandra in discovering the mystery of these rocks and the connection between them and the newfound magical abilities of Rapunzel's regrown hair.
9
9
"Under Raps"
Tom Caulfield
Written by: Kelly Hannon

Storyboard by: Ken Boyer & Sebastian Duclos

August 6, 2017
0.87
It is the Day of Hearts, commemorating the day when two rival kingdoms united by the loving union of their leaders, but Cassandra is unusually moody and distracted. Turns out, she has got a secret crush by the name of Andrew, but is her heart what he is really after?
10
10
"One Angry Princess"
Stephen Sandoval
Story by: Katie Mattila & Jase Ricci

Teleplay by: Jase Ricci

Storyboard by: Wendy Sullivan & Shane Zalvin

August 13, 2017
1.12
Attila has opened his new business, but he cannot quite compete against Uncle Monty and his Sweet Shack across the way. When the shack is found vandalized, only Rapunzel believes in his innocence, and has twenty-four hours to prove it before he is shipped off to a prison barge.
11
11
"Pascal's Story"
Tom Caulfield
Written by: Ricky Roxburgh

Storyboard by: Wendy Sullivan & Shane Zalvin

August 20, 2017
0.93
When Pascal begins to feel like he does not fit into Rapunzel's new life in the castle, he runs away...back to the tower.
12
12
"Big Brothers of Corona"
Joe Oh
Written by: Han-Yee Ling

Storyboard by: Hillary Bradfield & Bosook Coburn

October 1, 2017
1.06
When an infamous thief turns out to be two orphaned little girls, Eugene and Lance try to turn the girls away from their life of crime.
13
13
"The Wrath of Ruthless Ruth"
Tom Caulfield
Written by: Kelly Hannon

Storyboard by: David D. Au & Sebastian Duclos

October 8, 2017
0.83

On a rainy night, The Snuggly Duckling gets haunted by the ghost of the original owner, Ruthless Ruth. Rapunzel soon learns the reason behind the ghost's return and manages to appease her by fulfilling her lifelong dream.

14
14
"Max's Enemy"
Joe Oh
Story by: Katie Mattila

Teleplay by: Dave Schiff

Storyboard by: Wendy Sullivan & Shane Zalvin

October 15, 2017
0.85

Maximums is jealous when a new horse called Axel comes to Corona and steals his popularity, only to suspect he is up to something.

15
15
"The Way of the Willow"
Stephen Sandoval
Written by: Katie Mattila

Storyboard by: Bosook Coburn & Cat Harman

October 22, 2017
0.94

Queen Ariana's estranged younger sister, Wilhelmina, or "Willow" for short, appears uninvited on her sister's birthday. She gives her an unusual creature for a present that ends up causing a huge problem during the nine-year Imperium Shower.

16
16
"Queen for a Day"
Joe Oh
Written by: Jase Ricci

Storyboard by: Hillary Bradfield, Tom Caulfield, Bosook Coburn, Kaitlyn Ritter & James W. Suhr

November 19, 2017
1.22
Rapunzel takes over the kingdom while her parents are away just as a blizzard strikes. Unfortunately, every royal decision she makes to help the people of Corona backfires badly. Meanwhile, Varian discovers the mystical rock spikes are multiplying dangerously all over the kingdom. As his father refuses to tell him anything, he decides to head to the castle to ask for Rapunzel's aid, as he knows that she has some mysterious connection to the rock spikes. Her heart torn, Rapunzel reluctantly declines going to Varian's aid, causing him to return home, only to find his father completely encased within the mystical rock spikes. Saddened, Varian furiously vows to find answers on how to bring his father back, no matter what it takes or whomever stands in his way!

Note: This episode was originally titled "Queen Rapunzel".

17
17
"Painter's Block"
Stephen Sandoval
Written by: Dave Schiff

Storyboard by: David D. Au, Benjamin Balistreri, Sebastian Duclos & Stephen Sandoval

November 25, 2017
0.99
In the aftermath of the blizzard, Rapunzel's confidence is shaken. In an effort to get her mojo back, she rededicates herself to painting and enrolls in an art class.
18
18
"Not in the Mood"
Stephen Sandoval
Written by: Kelly Hannon

Storyboard by: Kaitlyn Ritter & James W. Suhr

December 2, 2017
0.95
Fed up with their constant bickering, Maximus gives Rapunzel, Eugene, and Cassandra an "attitude-reversing" potion.
19
19
"The Quest for Varian"
Tom Caulfield
Written by: Ricky Roxburgh

Storyboard by: Bosook Coburn, Cat Harman, Kaitlyn Ritter & James W. Suhr

December 9, 2017
1.06
After another nightmare about her hair, Rapunzel gets a message from Varian saying he may have solved the mystery of the rocks and needs her to find the bronze Graphtyc. Rapunzel and her friends journey to Old Corona, which is now overgrown by the Black Rocks. Along the way, they come across a group of masked figures who are out to stop Rapunzel from seeking the answers she wants.
20
20
"The Alchemist Returns"
Joe Oh
Written by: Dave Schiff

Storyboard by: David D. Au, Tom Caulfield, Sebastien Duclos, Wendy Sullivan & Shane Zalvin

December 16, 2017
0.96

Varian comes to Rapunzel for help in finding the remnants of the Magical Golden Flower, which may hold the key to stopping the Black Rocks. Working together, they venture through the old tunnels beneath Corona. However, as they reach their prize, Varian betrays Rapunzel and steals the flower so he can use it to free his father. Unfortunately, his attempts fail, only for him realize that the flower's magic now exists within Rapunzel.

21
21
"Secret of the Sun Drop"
Stephen Sandoval
Story by: Jase Ricci

Written by: Kelly Hannon, Jase Ricci, Ricky Roxburgh, Dave Schiff, and Jeremy Shipp

January 13, 2018
0.96

Rapunzel and the King must put aside their differences to work together to rescue the Queen.

Note: This episode marks the end of Season 1 and was originally titled "Rapunzel and the Fate of Corona".
Season Two: Rapunzel's Tangled Adventure (2018)
Edit
Int. Ship Names
Edit