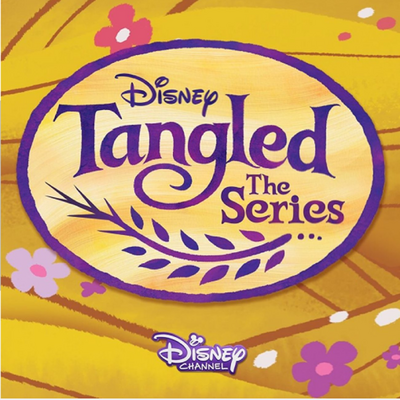 Tangled: The Series
is an upcoming animated television series based on the 2010 film
Tangled
. It serves as the bridge between the film and its short,
Tangled Ever After
. The series debuted with an
extended pilot
in March 10, 2017 with the main series premiering on March 24.
Mandy Moore and Zachery Levi will reprise their respective roles as Rapunzel and Flynn Rider (Eugene Fitzherbert) with composer Alan Menken and lyricist Glenn Slater also returning. Two more specials will premiere in November 2017 and February 2018, respectively. The series is set to air 78 episodes over the course of three seasons.
Set between the events of the feature film and the start of the short film, Tangled Ever After, the series unfolds as Rapunzel acquaints herself with her parents, her kingdom and the people of Corona. Her irrepressible nature and natural curiosity about the world drives her to the realization that there is so much more she needs to learn before she can truly accept her royal destiny. She boldly puts her crown and impending marriage on hold to seek out epic adventures, much to the dismay of the King who, after missing out on Rapunzel's youth, must accept that his daughter is now an independent young woman. Accompanying Rapunzel on her journey will be Eugene; the plucky chameleon sidekick, Pascal; the no-nonsense horse, Maximus; the Snuggly Duckling Pub Thugs; and newcomer Cassandra, a tough-as-nails handmaiden who becomes Rapunzel's confidant
Characters
Edit
Mandy Moore as Rapunzel Corona
Zachery Levi as Flynn Rider
Clancy Brown as King Frederic
Julie Bowen as Queen Arianna
M.C. Gainey as Captain of the Guards
Edin Espinosa as Cassandra
Jeff Ross as Hook Foot
Richard Kind as Uncle Monty
Sean Hayes as Pete the Guard
Peter MacNicol as Nigel the Advisor
Adewale Akinnuoye-Agbaje as Xavier
Diedrich Bader as Stan the Guard
Charles Halford as Vladimir
Steven Blum as Attila Buckethead
James Monroe Iglehart as Lance Strongbow
Jeremy Jordan as Varian
Jonathan Banks as Quirin
Pat Carroll as Old Lady Crowley
Jessica St. Clair as Fernanda Pizazzo
Barry Bostwick as Doctor St. Croix
Ping Wu as Stilt Inventor
Dean Winters as Andrew
Episodes
Edit
Season One (2017-2018)
Edit
Season Two
Edit
Int. Ship Names
Edit
Ad blocker interference detected!
Wikia is a free-to-use site that makes money from advertising. We have a modified experience for viewers using ad blockers

Wikia is not accessible if you've made further modifications. Remove the custom ad blocker rule(s) and the page will load as expected.