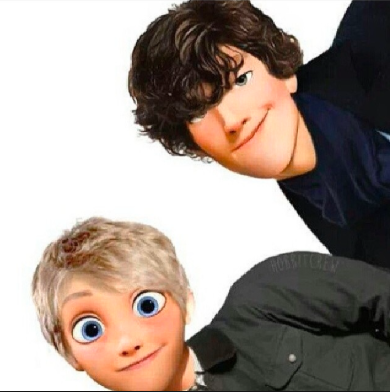 Sherlock AU
is the name given to the scenario where the Big Four meet famous detective Sherlock Holmes, usually the incarnation from BBC's hit show
Sherlock
starring Benedict Cumberbatch and Martin Freeman in the lead roles. Much like
Hogwarts AU
 and 
Storybrooke AU
, it is often considered a spinoff of the
Modern AU
and
Crime AU
. Although it is a relatively small AU, it does have several loyal followers.
About the AU
Edit
With Sherlock making a comeback into modern society, it's no surprise that people wanted to add him - despite the fact that he is live action - to the fandom. Usually, the Four encounter Sherlock and John Watson in modern day London, where he solves mysteries for them. In other cases, they time jump or are already living in 19th century London.
Featured Characters
Edit
Known Examples

Edit
Fanfiction
Edit
Mockup Art
Edit
Ad blocker interference detected!
Wikia is a free-to-use site that makes money from advertising. We have a modified experience for viewers using ad blockers

Wikia is not accessible if you've made further modifications. Remove the custom ad blocker rule(s) and the page will load as expected.