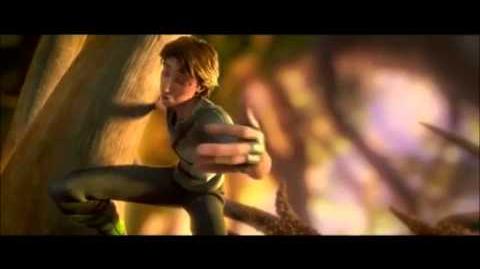 Rise of the Epic Brave Tangled Dragons
(also called
 Epic Rise of the Brave Tangled Dragons
) is a crossover of five animated CGI movies consisting of 
Rise of the Guardians (2012)
, Brave (2012), Tangled (2010), How to Train Your Dragon (2010),
and
Epic (2013)
. In this crossover, the main characters 
Jack Frost
, 
Merida DunBroch
, 
Rapunzel Corona
, 
Hiccup Horrendous Haddock III
, 
Mary Katherine
, and
Nod
.
About the EU
Edit
It is unknown when and how the fandom started. However, MK and Nod both want more out of life, like the original Four. In this EU, Jack, Merida, Hiccup and Rapunzel are all small and living in Queen Tara's kingdom, raging war against their enemy: the Boggans.
Popular AUs/EUs
Edit
Popular Ships
Edit
Featured Characters
Edit
Known Examples
Edit
Fanfiction
Edit
Mockup Art
Edit
Ad blocker interference detected!
Wikia is a free-to-use site that makes money from advertising. We have a modified experience for viewers using ad blockers

Wikia is not accessible if you've made further modifications. Remove the custom ad blocker rule(s) and the page will load as expected.