Riley's First Date? (2015)


Vital statistics
Title
Riley's First Date
Directed By
Josh Cooley
Studio
Pixar Animation Studios
Distributed By
Walt Disney Pictures
Release Date
October 13, 2015
Running Time
3-10 minutes
Rated
PG
Stars
Amy Poehler, Lewis Black, Mindy Kaling, Bill Hader, Phyllis Smith
Riley's First Date? is a 2015 Pixar animated short, starring the characters from Inside Out. It is included as an exclusive bonus feature on the October 13 Digital HD release and the November 3 Blu-ray releases of Inside Out.
Set one year after the events of the film, Riley, now twelve years old, has settled in with her family in San Francisco and starting to attract the attention of boys. One boy in particular known as Jordan shows up at her house to take her out skating. Meanwhile, Riley's parents suspect their daughter is going out on a date. The boy that Riley met at the end of the film returns in this short and his name is known to be Jordan.
Voice Cast
Edit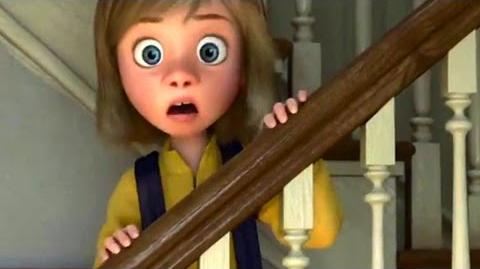 Ad blocker interference detected!
Wikia is a free-to-use site that makes money from advertising. We have a modified experience for viewers using ad blockers

Wikia is not accessible if you've made further modifications. Remove the custom ad blocker rule(s) and the page will load as expected.