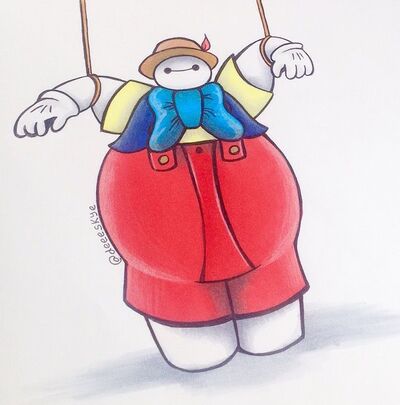 Pinocchio AU is an alternate universe usually within Rise of the Brave Tangled Dragons universe and Rise of the Brave Tangled Frozen Dragons universe. In the AU, Hiccup, Jack, Merida, and Rapunzel are the main characters within the fairy tale Pinocchio. This AU can be considered as an sub-sceniaro to Fairy Tale AU and Toy Story AU.
About The AU
Edit
Featured Characters
Edit
The Big Four
Edit
Extra Characters
Edit
Because of Elsa's blue dress and was able to use her ice magic to build and give life to Olaf, as well as keeping him from melting from the summer heat, she is cast as the Blue Fairy.
Known Examples
Edit
Fanfiction
Edit
Mockup Art
Edit
Ad blocker interference detected!
Wikia is a free-to-use site that makes money from advertising. We have a modified experience for viewers using ad blockers

Wikia is not accessible if you've made further modifications. Remove the custom ad blocker rule(s) and the page will load as expected.