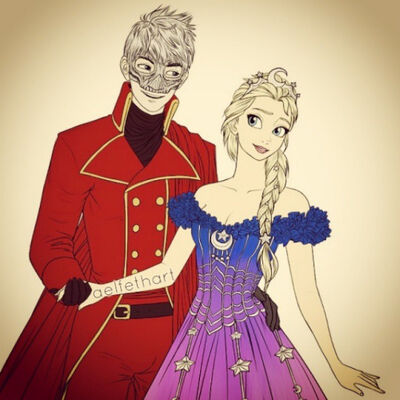 Phantom of the Opera AU
 is an AU (Alternate Universe) within the 
Rise of the Brave Tangled Dragons
 universe and the 
Rise of the Brave Tangled Frozen Dragons
 universe. In the AU, 
Rapunzel
, 
Merida
, 
Hiccup
 and 
Jack Frost
 are all portrayed as characters from the original romance story
The Phantom of the Opera
. Because it is not canon, ideas for this AU are shown through fanfiction, fanart, and other fan-made works. This is considered a sub-scenario of 
Dark AU
.   
About this AU
Edit
Featured Characters
Edit
Known Examples
Edit
Fanfiction
Edit
Mockup Art
Edit
Ad blocker interference detected!
Wikia is a free-to-use site that makes money from advertising. We have a modified experience for viewers using ad blockers

Wikia is not accessible if you've made further modifications. Remove the custom ad blocker rule(s) and the page will load as expected.