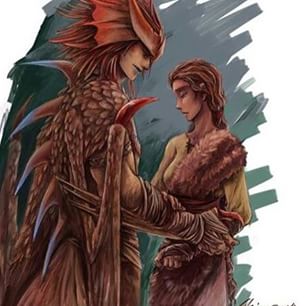 Cloudka is the name of the romantic pairing between Cloudjumper and Valka from How to Train Your Dragon 2 (2014).
Relationship Overview
Edit
Along the film, Cloudjumper and Valka had a special bond, and some fans interpreted this as a kind romantic pairing. Cloudjumper and Valka were together for twenty years. He was the one "kidnapped" Valka and he took her to the Dragon's Hide, and Valka said the Cloudjumper's soul reflected hers, even when he parted her from her family.Cloudjumper really loves Valka, romantically or not. He cares about her, and he is trying to keep her safe. Usually in these kind of pairings like
Toothcup
, the dragon is portrayed as human or half human.
Popular AUs
Edit
Known Examples
Edit
Fanfiction
Edit
Note: Please add only ones that are part of the RotBTD fandom
Mockup Art
Edit
Ad blocker interference detected!
Wikia is a free-to-use site that makes money from advertising. We have a modified experience for viewers using ad blockers

Wikia is not accessible if you've made further modifications. Remove the custom ad blocker rule(s) and the page will load as expected.