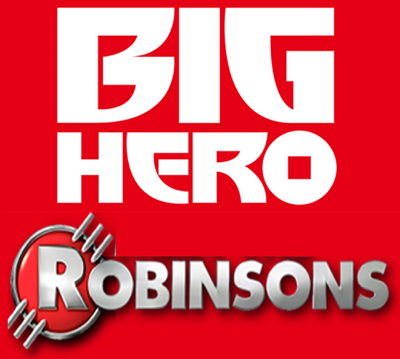 Big Hero Robinsons (also known as Meet the Hero 6) is the name of the crossover between the two CGI animated films Big Hero 6 and Meet the Robinsins. While this crossover is not very widespread it still has several loyal fans.
About the Crossover
Edit
In the crossover fans like to imagine Hiro as an intern at Robinsons Industries and Cornelius Robinson taking Hiro under his wing, or Wilbur being a young Tadashi.
Popular Ships
Edit
Popular AUs
Edit
Popular EUs
Edit
Known Examples
Edit
Fanfiction
Edit
Mockup Art
Edit
Ad blocker interference detected!
Wikia is a free-to-use site that makes money from advertising. We have a modified experience for viewers using ad blockers

Wikia is not accessible if you've made further modifications. Remove the custom ad blocker rule(s) and the page will load as expected.